Three Phrases Four System Tobacco Reclaimer
HUANGPU, GUANGZHOU

T/T, L/C

2-3 months
Contact Supplier
Product Details
Three Phrases Four System Tobacco Reclaimer
Production Process: Cigarette making and Tobacco recycling
Introduction
This machine is used to recycle tobacco from rejected cigarette to cut down tobacco consumption.
380V 50HZ Cigarette Reclaimer Three-phase Four Wire System.
Specifications
This machine has the advantages of concise and nice structure, energy-saving, easy-operating, high threshing performance rate, no tobacco paper tows during the recovery of tobacco threads, little smashing of the tobacco threads, and high production rate .The residual tobacco threads treated by this machine can be used to re-produce cigarettes without any other processing. This machine plays an important role in reducing tobacco consumption in cigarette-making factories, and in increasing economic profit for the factories.
A Main Technical Specifications
Exterior Size:
Cutting System(L×W×H): 2200×680×1000mm
Split System(L×W×H): 2820×825×730mm
Production Rate:20-25kg/h

Recovery Rate of Tobacco Threads:>93%

Conversion Rate for Whole Tobacco Threads: >85%

Impurity Percentage:<1.7%

Power Supply:380V 50HZ

Gross Power for Motor
B Power Supply
This machine adopts the three-phase four-wire system 3N-380V/220V,50HZ. The power is plugged through the X1 cable connector couple of the provided main motor. The gross power for the power supply configuration is 3KVA.
C Electrical Driving Force
4.1.The provided power for M1 main transmission reduction box Y2-801-4 is 0.55KW, 1390r/min, reduction transmission proportion is 1:9. It is used for driving the tobacco cutting part and elevator belt.
4.2 The power for M2 cutting knife motor Y801-2 is 0.75 KW,2825 r/min. It is used for cutting off waste cigarette and brings to the vibrating screen split system by main dragging belt.
4.3 The power for M3 vibrating screen Y100L-6 is 1.5KW, with 940 r/min. It will drive the vibrating screen to split the tobacco threads from shredded paper and filter tip.
The above motors use F1, F2 and F3 motor breakers accordingly, with over-load and over-current protection.
The motor M1 for main transmission reduction box is controlled by relay K1 ,and it is manipulated by button switches S1 and S3 to enable and stop; Cutting knife Motor M2 and vibrating screen motor M3 are controlled by relays K2 and K3 separately, with button switches S2 and S4 to enable and stop.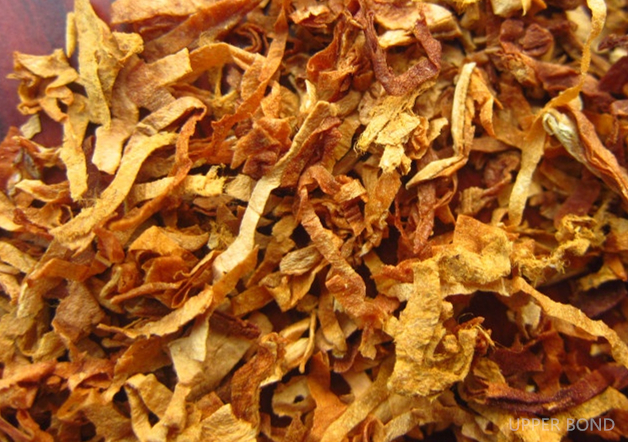 D Electrical Operation
5.1 Switch to enable power Q1.
5.2 Enable relays F1 and F2 when start the machine for the first time: but no need and start again later, except for the breakdown maintenance
5.3 Enable button switches S1 and S3 , the horizontal conveying belt and the vibrating screen in the cutting part will start to operate.)
5.4 In case of emergency, press S2 and S4, the main motor and the vibrating screen in the cutting part will stop running .After troubleshooting press S1 and S3 again to restart the machine.
E Use Adjustments
(a) Notes
This machine can only be operated by 2 people .When cutting knife protection shield is open, the operation to press the "enable" button is forbidden.

No metal objects in the residual cigarettes that are to be put in the machine.
(b) Operation and Maintenance
This machine needs to follow inspection and maintenance after running for one week:
Clean dust and impurities inside the machine.

Check the lubricating oil quantity and quality in the speed reducer.

Check the tightness of the synchronous belt and adjust in time.

Check if the knives is wear or tear, change in time if needed
Related Tags : Tobacco Recycling Machine Cigarette Recycling Equipment Cigarette Reclaiming Machine
Previous:FY33 Cigarette Ripping And Recycling Line
Next:FY10 Reclaimer for Rejected Cigarette
Related Product